Objectives
British American Tobacco are long standing clients of Catalyst Mexico seeing the benefits of their solutions-based team activities year after year.
Each year British American Tobacco look for an ever more impressive and results orientated event than the previous years. And, they have a preference for activities that utilize new technologies.
On this occasion, BAT was interested in a team bonding activity that would be fun and engaging focusing on collaboration, creative thinking and problem solving.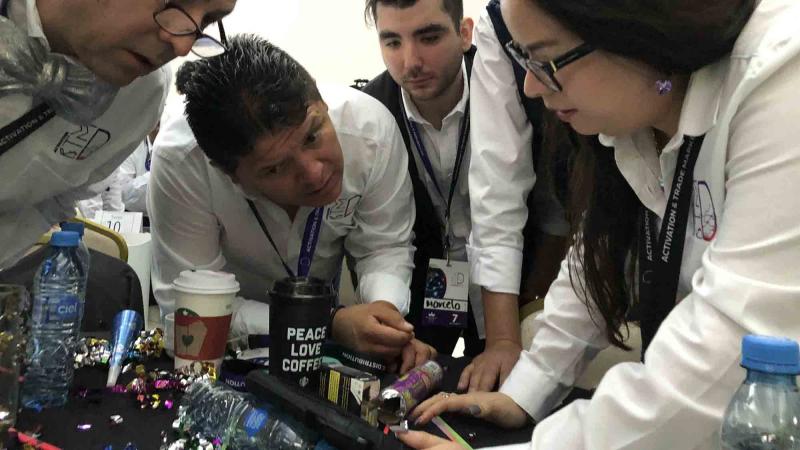 Objectives in Brief
Collaboration as a complete business unit
Competitive exercises to develop problem solving strategies
Promote "out of the box" thinking and encourage creativity.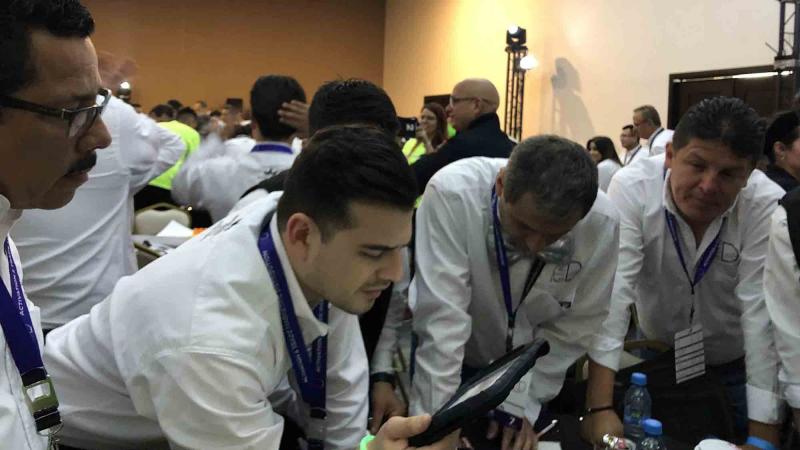 Solution
Catalyst's Go Team app was the basis for a bespoke technology-based team building activity. On the day, teams had to navigate a series of different activities each a little more challenging than the last. With the app designed with a similar look and feel to the popular Epic Games 2017, online game "Fortnite" everyone was instantly captivated and remained engaged throughout the event.
The challenges were reflective of the themes and avatar's of Fortnite and included:
Fortnite style victory dancing
Throwing 'bombs'– simulated by all team members throwing "bang snap" fireworks into a small container at high speed.
Videoing their team having a DJ Marshmallow concert party replete with masks and props.
Dance the Macarena while shouting out company values!
Answer quizzes related to their company and other random facts.
In a Battle Royale style finale, all teams had to come together as one, collaborating to unlock the final elements of the game.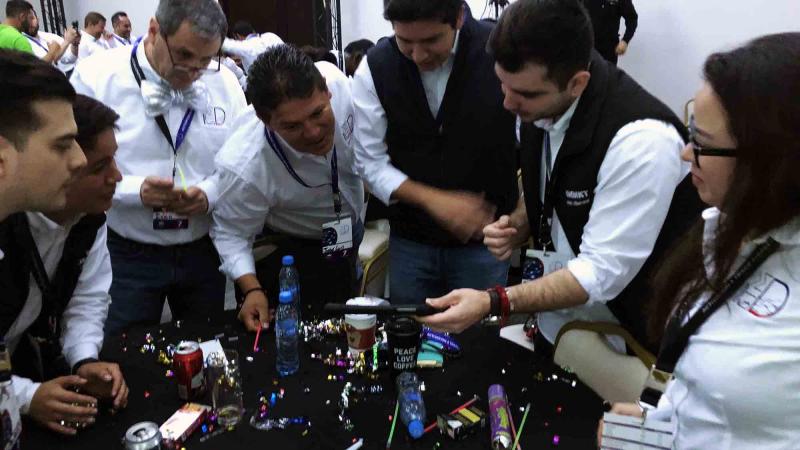 Outcome
Overall the activity was a huge success. The participants had an incredibly fun time and had lots of laughs.The Fortnite theme was a big hit with everyone! The various activities and quizzes while challenging were achievable as a team and thereby fostered creative thinking, a positive attitude to problem solving and a greater understanding of each other's different strengths.